Business, Licensing and Compliance Assistance
Programming to Directly Assist Social Equity Entrepreneurs in Launching a Commercial Cannabis Business in Los Angeles
DCR has selected five vendors to provide targeted programming to Social Equity entrepreneurs interested in launching a commercial cannabis business in Los Angeles. This online programming will cover: State and Local licensing Requirements, Commercial Cannabis Regulations, Cannabis Specific Business Development & Workforce Development, General Business Development, Cannabis Technology Business Development Services Education.
| | | | | |
| --- | --- | --- | --- | --- |
| | | | | |
| North Star Alliances | Los Angeles Metropolitan Churches | Wadeco Business Center | High Demand Development | Oaksterdam University  |
BLC Assistance Program LMS Portal
The Department of Cannabis Regulation has recently launched its online Business, Licensing and Compliance (BLC) Assistance Program's Learning Management System (LMS). Through the BLC Assistance Program LMS Portal you will have access to online courses, digital resources and educational events. There is currently over 90 hours of education content on subjects such as: Branding & Marketing, Financial Planning and Security Requirements just to name a few. Please note, the LMS is only available to verified Social Equity Individual Applicants.
Click here to access the LMS Portal
LMS Instructions
If you are a verified Social Equity Individual Applicant and you cannot login, please fill out the form below. 
Please email DCR.SEP@lacity.org if you have any questions.
---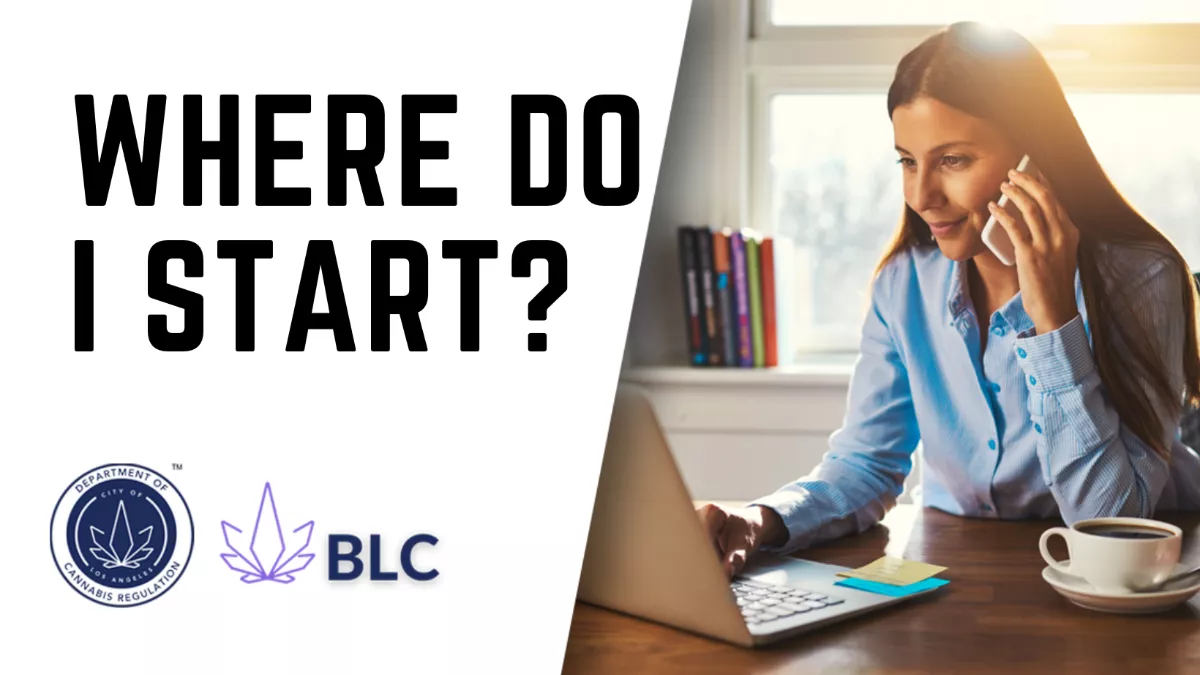 Not sure where to begin to help your business thrive? Please fill out this 2-minute Needs Assessment Survey to help us guide you to the best subject-matter experts for your needs. They can help you develop strategic plans and coach you through executing the strategies developed. The coaching is set up for different stages:
Exploratory: For aspirational applicants trying to select a license type and define your business model. 
Planning: Targeted toward applicants ready to launch their business but need help creating a business plan.
Operational licensees: Coaches can help you formulate and execute a strategy to achieve your targeted outcomes. 
Workforce Development: Need to assess, increase, or develop your workforce? Receive mentorship specific to your needs, like how to recruit, hire, train, and build your team while fulfilling Los Angeles' "Good Faith Hiring Requirements." 
---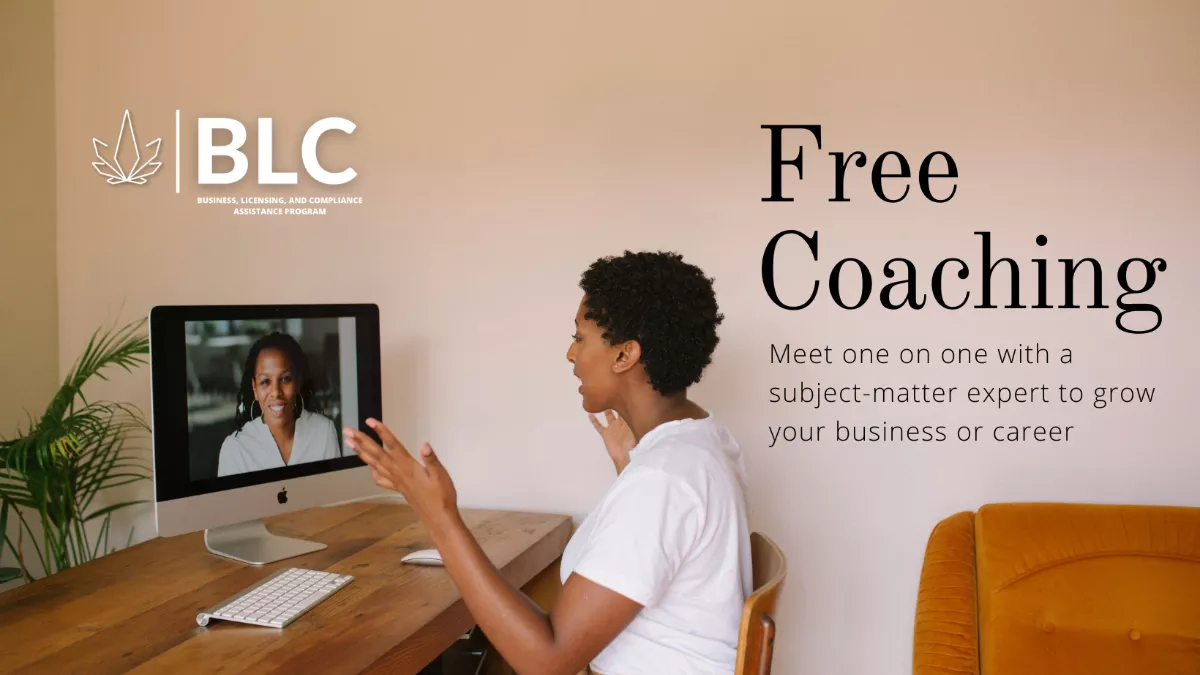 We are thrilled to offer over 300 hours of free business, professional, and workforce development coaching with subject-matter experts from a wide range of expertise. 
Coaching is available in the following business formation categories: 
For businesses that need specific expertise, please schedule a 15-Minute virtual assessment to determine the next steps and to find you the best subject-matter expert in the following categories:
Branding, marketing, security, risk analysis, and mitigation 
Cultivation - processing, supply chain strategy
Delivery - logistics, drivers, and dispatch
Manufacturing- formulations, sourcing, costing equipment,  supply chain
Distribution - logistics and track and trace compliance
Retail -  inventory supply chain, compliance, and customer relations
Workforce Development and HR
Don't see the category of help you need on this list? Please take this short survey to help us help you!
For job seekers, please check out our free coaching opportunities: 
---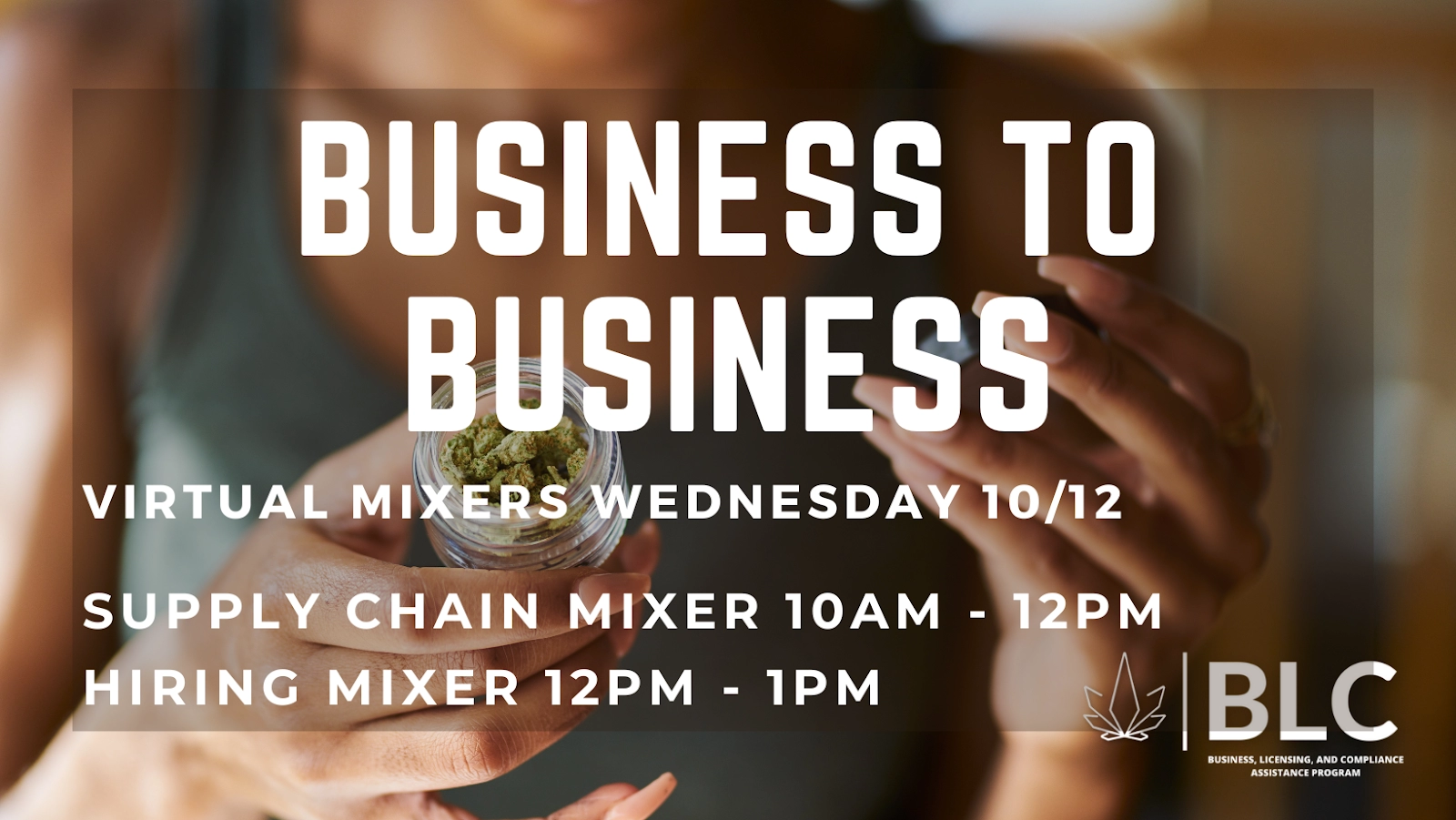 DCR is excited to announce our Workforce Wednesday and Supply Chain Virtual  Mixer. This event is an opportunity for cannabis companies to connect with job seekers to fill hiring needs from entry-level to leadership roles, all while fulfilling the city's Good Faith Hiring Requirements! 
DCR is hosting this monthly mixer on the second Wednesday of each month, beginning September 14. You can also receive information on spotlighting your company by scheduling a 15-minute virtual assessment. 
Schedule: 
Supply Chain Networking for Businesses        10:00 am -12:00 pm
Hiring Mixer for Employers & Job Seekers     12:00 pm - 2:00 pm