About the Commission
The Cannabis Regulation Commission shall hold public hearings related to the issuance of Licenses to engage in commercial cannabis activity. Furthermore, the Commission may recommend to the City Council amendments to the City's Rules and Regulations. 
Meetings of the Commission are open to the public; regular meetings are held at City Hall, 200 N. Spring St., 3rd Floor, Los Angeles, CA 90012 on the first and third Thursdays of the month at 2:00 p.m., however at this time, DCR is holding all Commission meetings virtually. As a convenience to the public, the Commission may hold special meetings in other locations of the City, depending upon the agenda item or items before it.
---
Authority
The Cannabis Regulation Commission was established by ordinance on July 30, 2017.
Click

here for the Cannabis Regulation Commission Rules and Operating Procedures that were adopted pursuant to the authority set forth in Chapter 31 of the Los Angeles Administrative Code. For more information, contact: CannabisCommission@lacity.org.
---
Commissioners
Robert Ahn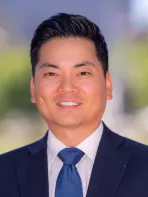 President Ahn was appointed by Mayor Eric Garcetti in 2017 and serves as the inaugural President of the Cannabis Regulation Commission. President Ahn has also served on the Los Angeles City Planning Commission from 2013 until 2017 and on the Redistricting Commission from 2011 until 2012.  In 2017, he was a candidate for the United States Congress, 34th District, in a special election to fill the seat vacated by Xavier Becerra, advancing to the General Election with a top two finish out of 23 candidates in the Primary Election.
President Ahn is an attorney specializing in corporate, real estate, and land use transactions.  He received a Bachelor's of Business Administration degree from Emory University (Dean's List) and a Juris Doctor degree from the University of Southern California Law School, Hale Moot Court Honors Program.
Thryeris Mason
Vice President Mason is a native Angeleno who has been a civic and community leader throughout her adult life. As a workers' compensation industry veteran, she previously managed the day-to-day operations of the workers' compensation benefit delivery program for the Ameron International Corporation. Vice President Mason previously served on the Government Affairs and Educational Committees of the California Self-Insurers Association where she analyzed and commented upon pending legislation and planned educational conferences for self-insured entities. Vice President Mason also serves as President of the Empowerment Congress North Area Neighborhood Development Council and as Chair of the South Los Angeles Alliance of Neighborhood Councils. In both capacities she has been an advocate for economic development, social justice and social equity.  Vice President Mason received a Bachelor's of Business Administration from Loyola Marymount University in Los Angeles and holds a Master of Business Administration from the University of Phoenix. Vice President Mason was appointed to the Cannabis Regulation Commission in 2019.
Sandra Figueroa-Villa
Sandra L. Figueroa-Villa was born and raised in South Los Angeles. She began her community activism in social justice issues at Huntington Park High School and graduated from Roosevelt High School in Boyle Heights.  She continued her activism as a student at California State University Los Angeles.
Ms. Figueroa-Villa has over 40 years' experience working in the non-profit sector.  In 1980, she was appointed as the Executive Director of El Centro del Pueblo which provides services to improve the quality of life for children, youth and families in Los Angeles.  Through her leadership and perseverance, she turned it into a nationally recognized social services provider with 85 full-time employees and a $8 million-dollar annual budget and leases storefront space to private business.  Income generated rolls back into service programs.
As a Police Commissioner she served on several sub-committees including Homelessness and Use of Force.  She was instrumental in leading the Police Commission's efforts to adopt a policy guiding police officer interactions with people experiencing homelessness and helped a new use of force policy emphasizing de-escalating situations before resorting to the use of deadly force.  Both policies further the LAPD's nationally recognized leadership in implementing 21st Century policing principles and practices.
As a Commissioner she took great interest in the passing of cannabis usage for both medical and (adult recreational use).  She toured several dispensaries, concerned that cannabis will be kept from children, how social equity will be implemented, safety and that their products were free from contaminants.
Ms. Figueroa-Villa has previously served on several commissions and boards, and has provided capacity building training to other non-profits, business and volunteers on community advocacy campaigns  
She is married to Jesus who is retired from the Los Angeles Unified School District, and has one daughter Xochitl.
Shi Young Lim
Commissioner Shi Young Lim, appointed by Mayor Karen Bass, is the founding and managing partner of Park & Lim, a boutique law firm that represents financial institutions and corporate clients on all aspects including jury trials and negotiating hundred-million-dollar transactions. Commissioner Lim has been a practicing attorney for over thirty-five years. He has been the sole or lead attorney on many jury and non-jury trials in State and Federal Court. He is a member of the American Board of Trial Advocacy. He has argued before the Ninth Circuit Court of Appeals, Central District Court of Appeals and Bankruptcy Appeals Panel. He has several published decisions and one case was argued before the United States Supreme Court. He acts as general counsel to many privately held companies. He obtained his Bachelor of Science degree in Finance from University of Illinois in 1983 and his Juris Doctor Degree from University of Santa Clara in 1986.
---
Commission Staff
Josie Trevizo, Commission Executive Assistant
(213) 320-7815
CannabisCommission@lacity.org