About the Department
The Department of Cannabis Regulation (DCR) is responsible for administering the commercial cannabis licensing and regulatory program established by the Los Angeles City Council. Specifically, DCR processes all applications for commercial cannabis licenses in the City of Los Angeles, makes licensing decisions or licensing recommendations to the Cannabis Regulation Commission, and regulates the operations of licensed commercial cannabis businesses in the City.
---
Authority
Measure M, passed by over 80% of voters in March 2017, gave the City Council the full authority to regulate cannabis-related activity within the City of Los Angeles. With that authority, the Department of Cannabis Regulation was established by ordinance on July 30, 2017.
---
Executive Leadership
Executive Director Michelle Garakian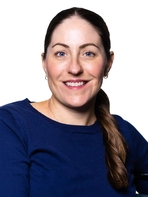 Michelle Garakian serves as the Executive Director. Ms. Garakian works closely with city partners, community and industry leaders to implement a comprehensive Social Equity Program, craft and track policy that will support the high-growth cannabis industry, and manage the department's Policy and Community Engagement team.
Ms. Garakian previously served as the Director of Legislative Policy in Mayor Eric Garcetti's Office of Legislative and External Affairs. In this role, she helped to develop and implement a comprehensive approach to the Mayor's legislative agenda, with particular focus on the LA City Council. Prior to this role, she was the Director of the Mayor's Business Team where she worked to find business solutions, big and small, to various challenges and turns lessons learned into macro business policy to enhance the City's economy.
Assistant Executive Director Jason Killeen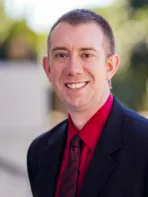 Jason Killeen serves as the Assistant Executive Director of Licensing, Compliance and Administration. Mr. Killeen oversees the department's licensing and compliance activities, manages the department's licensing and case management information technology programs, and works with stakeholders to simplify complex procedures and automate activities making it easy for City personnel and citizens to search, communicate and share information. He is also responsible for managing revenue collections, enhancing enforcement activities, and improving customer service.
Mr. Killeen previously served as Chief Management Analyst in the City Planning Department. In this role, he was responsible for planning and organizing the work of employees engaged in budget, accounting, records management, contracts, grants, and personnel administration. Previously, he was a Senior Administrative Analyst with the Office of the City Administrative Officer where he conducted studies and investigations, carried out research and made recommendations on a wide variety of City matters for the Mayor and Council.
 Social Equity Program Director Dr. Imani Brown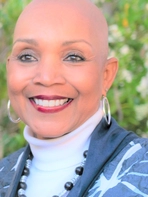 Dr. Imani Brown is the Social Equity Program Director for the Department of Cannabis Regulation. Within this role, Dr. Brown oversees the Business, Licensing, Compliance, Technical Assistance and Workforce Development Programs. She is also responsible for managing the department's Grants and Pro Bono Legal Services programs for verified Social Equity Program Applicants with the goal of promoting equitable ownership and employment opportunities in the cannabis industry in order to decrease disparities in life outcomes for marginalized communities, and to address the disproportionate impacts of the War on Drugs in those communities.  In August 2022, Dr. Brown was appointed to the California Cannabis Advisory Committee for the California Department of Cannabis Control (DCC).
Dr. Brown is an urban policy and planning expert with more than twenty-five years' experience in sustainable urban land use, small business development, government relations, and public policy. Dr. Brown was responsible for directing hundreds of millions of dollars in economic development in Southern California and has managed  multiple community-centered economic development projects. Dr. Brown earned her doctorate from USC in Policy, Planning, and Development in 2009. 
Compliance and Enforcement Division Chief Rocky Wiles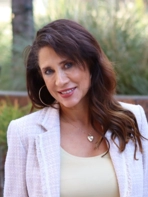 Rocky Wiles oversees the newly created Compliance and Enforcement Division (CED) for the City of Los Angeles Department of Cannabis Regulation (DCR). Ms. Wiles joined DCR in April 2019, and has worked alongside the licensing and legislative policy teams to further DCR's mandates and fulfill its mission. As Division Chief of the CED, Ms. Wiles focuses on engaging with operators to monitor and ensure compliance with DCR's commercial cannabis operational requirements through a variety of educational resources.
Ms. Wiles began her career in the City of Los Angeles with the Department of Building and Safety in 1996. Her responsibilities included structural plan review, zoning code compliance and Commission oversight. In 2013, Ms. Wiles was transitioned to the Department of City Planning to develop and implement a work program to verify compliance of conditional approvals related to establishments selling and serving alcoholic beverages, known as the BESt (Beverage and Entertainment Streamline) Program and the MViP (Monitoring, Verification and Inspection Program).
Ms. Wiles is a registered Civil Engineer with a degree in Architectural Engineering from Cal Poly San Luis Obispo. 
 
---
Past Executive Team Members
Former Executive Director Cat Packer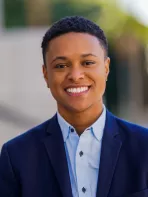 Cat Packer was the first Executive Director of the Department of Cannabis Regulation. In this role, Ms. Packer advised the City of Los Angeles on cannabis law, policy and regulation and oversaw the City's licensed commercial cannabis market. 
Prior to joining the City of Los Angeles, Ms. Packer served as California Policy Coordinator for the Drug Policy Alliance, where she worked to ensure the successful and equitable implementation of various cannabis policy reforms.
Ms. Packer is an alumna of The Ohio State University where she received a Bachelor's in Political Science, a Master's in Public Policy & Management and a Juris Doctor.