Posted on 04/07/2023


Spring Has Sprung
As we emerge from a record Los Angeles rainfall this winter, the magic of spring has arrived. From ancient times to modern times, spring represents a season of rebirth, new beginnings, hope, and life blossoming. 

The Department of Cannabis Regulation's (DCR) Social Equity Program (SEP) wishes you a happy spring. Plant the seeds now to cultivate opportunity and cultivate success.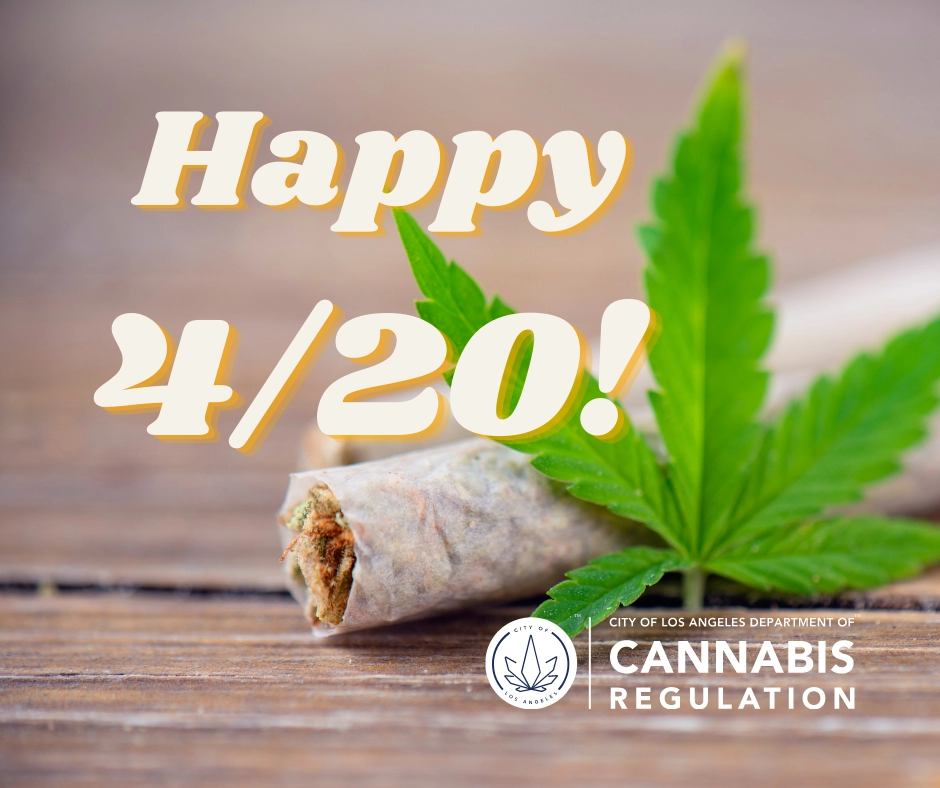 It's 420 Somewhere
Popular culture says 420 began in 1971 when a group of students from San Rafael, California would meet at 4:20 PM to partake in cannabis consumption. This group made these gatherings a ritual and the term "420" became code for fun and high times. What started out as a secret meeting spot turned into a representation of cannabis culture.

In preparation of 420 celebrations, the DCR encourages Los Angeles adults to be safe, buy safe, and visit a Social Equity licensed cannabis location to purchase your favorite products.  

For information on in-person 420 celebrations, check out your favorite online cannabis events calendars. Celebrate responsibly and enjoy. It's 420 somewhere.
$5 Million Awarded to SEIAs in the 2022-2023 SEED Rental Assistance Grant Program

March 30th marked the deadline and close of the six-month application period for the 2022-2023 SEED Rental Assistance Grant Program. To date, 183 verified Social Equity entrepreneurs will receive grants of up to $50,000 deposited directly into their bank accounts. Recipients can use the funds to either (1) pay rent; (2) pay back rent; (3) pay a security deposit; or (4) for tenant build-out costs.  

"I applied and used the $10,000 for buildout cost of my office space for my delivery business,"  said SEIA, Darwin Butler. 

Congratulations to all SEED Rental Assistance Grant recipients.  

Cecilia Preza's inspirational cannabis journey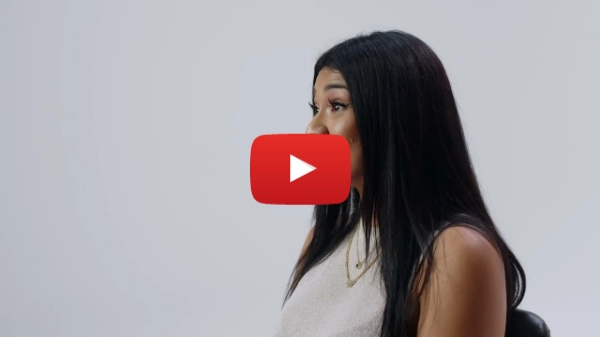 Click to see Social Equity licensee Cecilia Preza's inspirational cannabis journey as she "fights for her space in this industry." 
Mariah Dodson, Founder of Evolution of Healing, and Sakara Barnes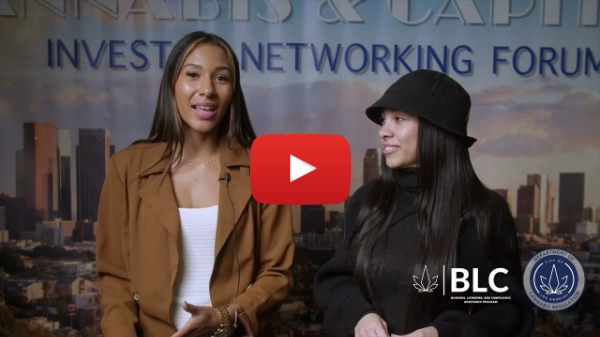 Mariah Dodson, Founder of Evolution of Healing, and Sakara Barnes, Owner of Four Twenty LLC, discuss their love for the LA cannabis community. 
LA This Week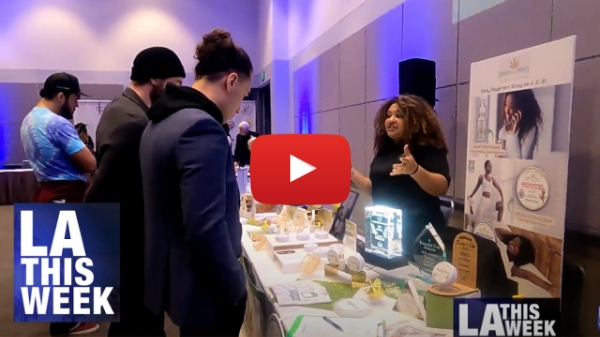 LA This Week covered our Cannabis & Capital event.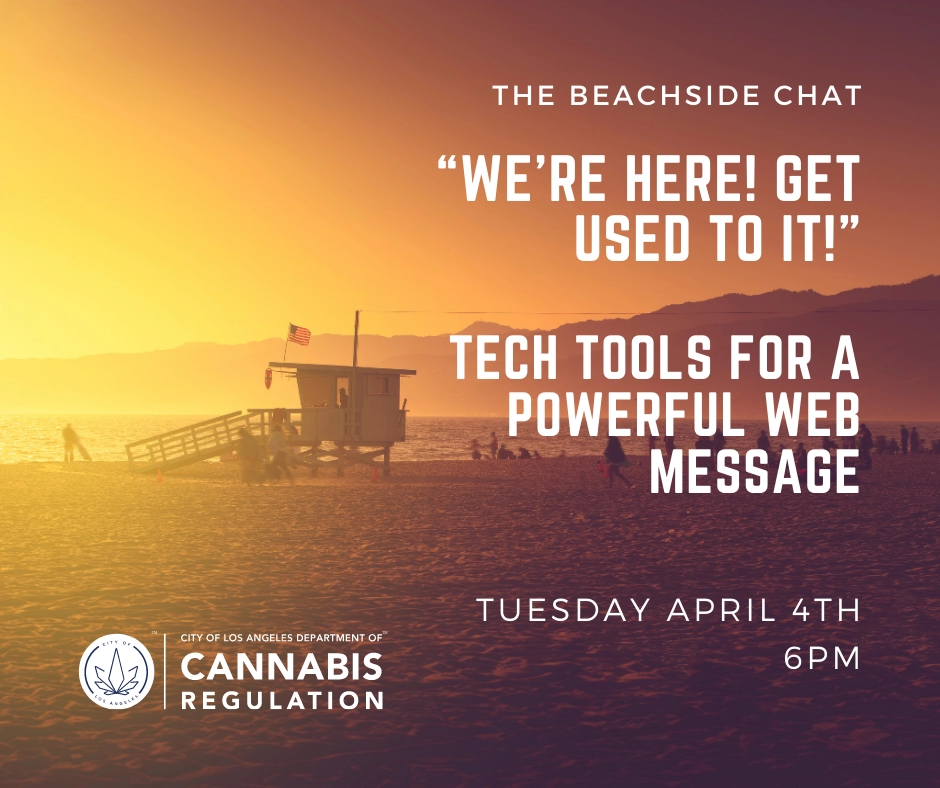 "We're Here! Get Used to it!": Tech Tools for Advertising Strategies that Build a Following and Fuel Powerful Web Message
Our subject matter experts will prioritize the tech tools like text messaging, e-mails, and an automated calendared web strategy to build your business and generate sales.  We will get specific on how to engage, locate, draw and maintain loyal big basket customers.
Confirmed presenters:
Verified Social Equity individual Applicants can watch the conversation here.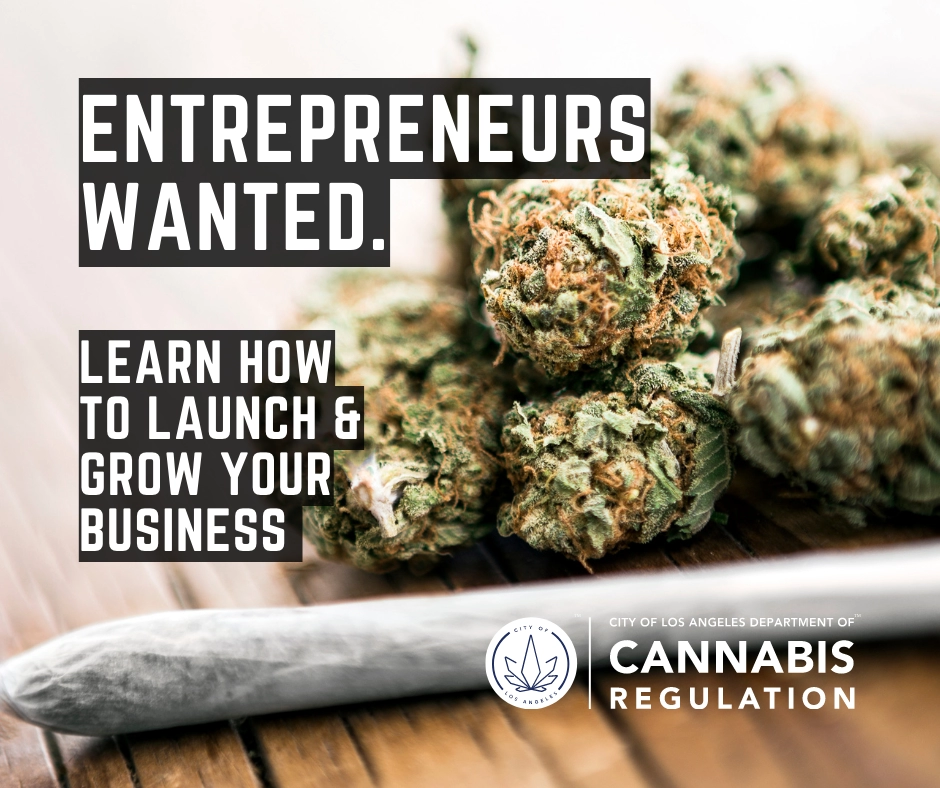 Let's build your business together.  The DCR invites you to our no-cost virtual webinars that bring industry thought leaders , cannabis regulators, and business subject matter experts to your living room to answer questions. 
In April, DCR is thrilled to bring you the following topics and experts:
Safety First! The California Division of Occupational Safety and Health
April 6th @ 6PM
Portal Power! DCR's License Portal Process
April 12th @ 6PM
Finance for Cannabis Businesses
April 18th @ 6PM
What are Available Cannabis License Types in Los Angeles?
April 26th @ 6PM
RSVP here.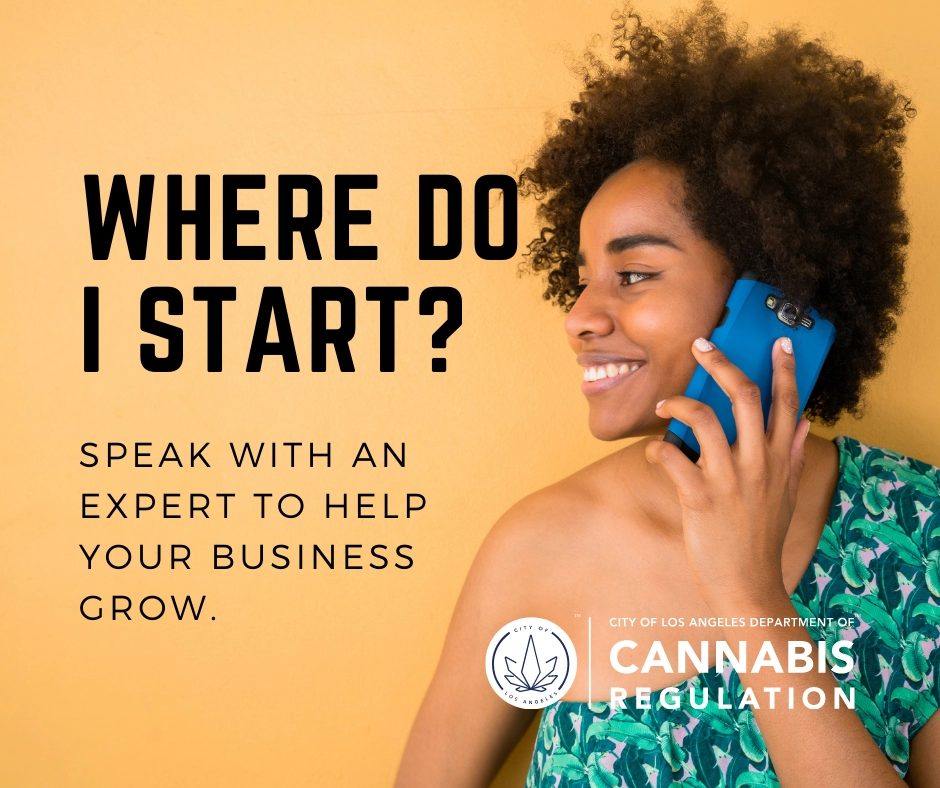 DCR is offering free coaching to help social equity entrepreneurs launch and grow their businesses. Schedule a 15-Minute live assessment meeting to determine the next steps, and find the best coach for your particular needs.
RSVP here. 

The Los Angeles Department of Cannabis Regulation's (DCR) Social Equity Program offers  Pro Bono - Low Bono Legal Services Program in partnership with the Los Angeles County Bar Association (LACBA).  

The Pro Bono program provides up to 10 hours of free legal advice for verified Social Equity Individual Applicants (SEIA).  The Low Bono program offers SEIAs up to 30 hours of legal advice at a discounted rate of $35 per hour. 

To apply please complete the Pro Bono/Low Bono Legal Services Survey and upload the required Pro Bono / Low Bono Authorization Agreement. Once an eligibility review is complete, LACBA will contact the individual to schedule an appointment.*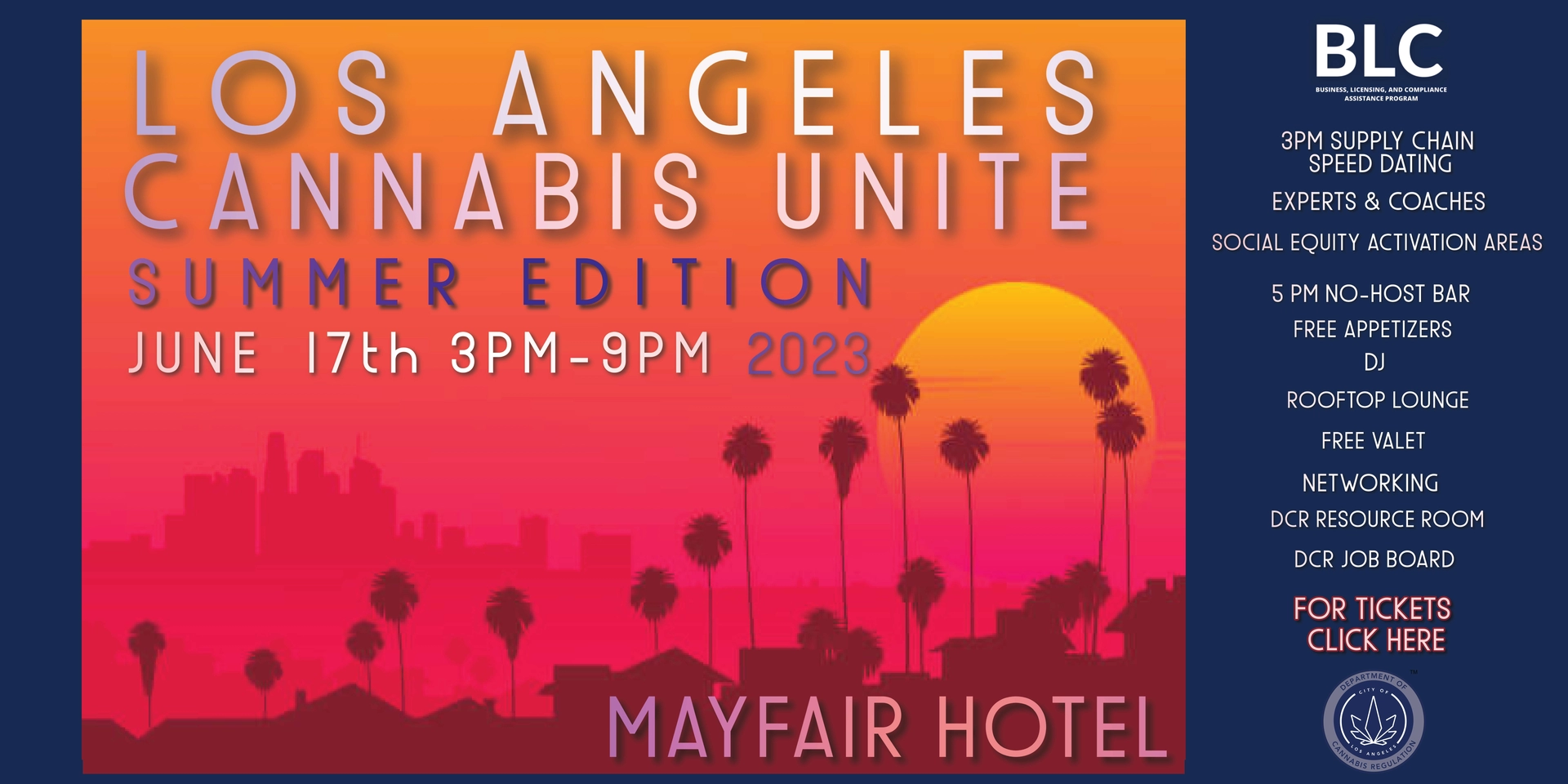 RSVP here. 

Local News
State of California News
National News
Social Equity Individual Applicants (SEIA) are encouraged to access and utilize all the resources available to them: