Posted on 01/31/2023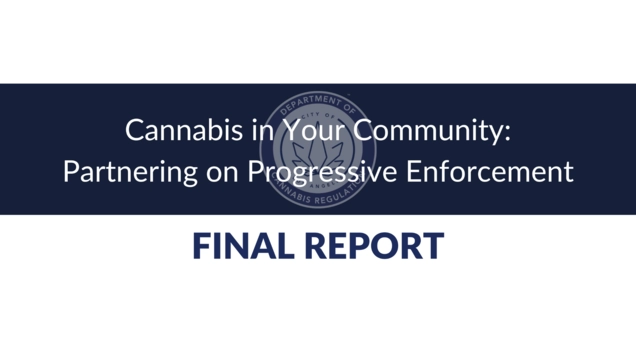 The City of Los Angeles Department of Cannabis Regulation (DCR) hosted three virtual town halls titled "Cannabis in Your Community: Partnering on Progressive Enforcement." Public awareness, education and meaningful engagement were the top priorities. These town halls allowed DCR to facilitate discussion about illicit cannabis operations in local communities and share ideas on progressive enforcement strategies. The town halls included a presentation on how DCR, the Los Angeles Police Department (LAPD), and other City departments work together to tackle enforcement against illicit cannabis businesses across the City. 
The final report comprising the feedback received from community members can be found here.