Posted on 12/15/2021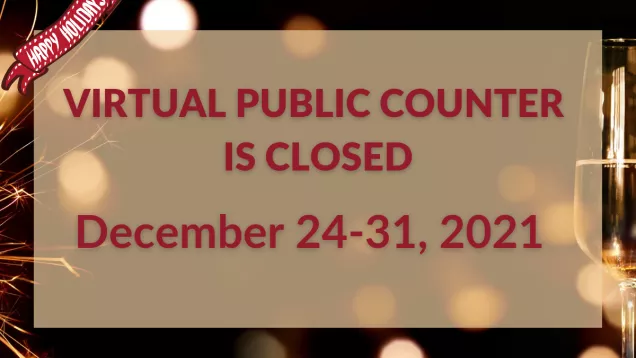 The Department of Cannabis Regulation (DCR) will be closed December 24 to December 31, 2021. 
During this time, the virtual public counter will be closed, including phone lines and email correspondence. However, all other DCR activities will continue including the processing of applications and all modification requests. 
Happy holidays and happy new year!