Posted on 09/08/2022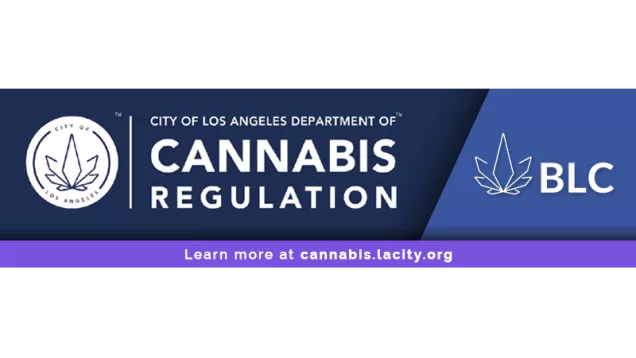 Welcome back to the BLC Cannadispatch, providing Los Angeles's social equity community with the latest cannabis jobs, resources, news, and events! 
This is a long but exciting email because we are proud to offer a ton of new webinars and programs for the social equity community. Let's run through a quick outline of this email:
As always, feel free to email DCR.SEP@lacity.org if you have any questions.
All the Best,
Dr. Imani Brown
Social Equity Program Director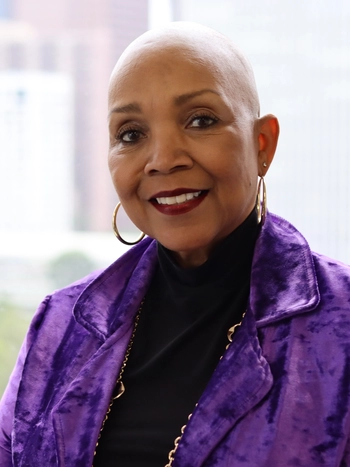 ---
September Events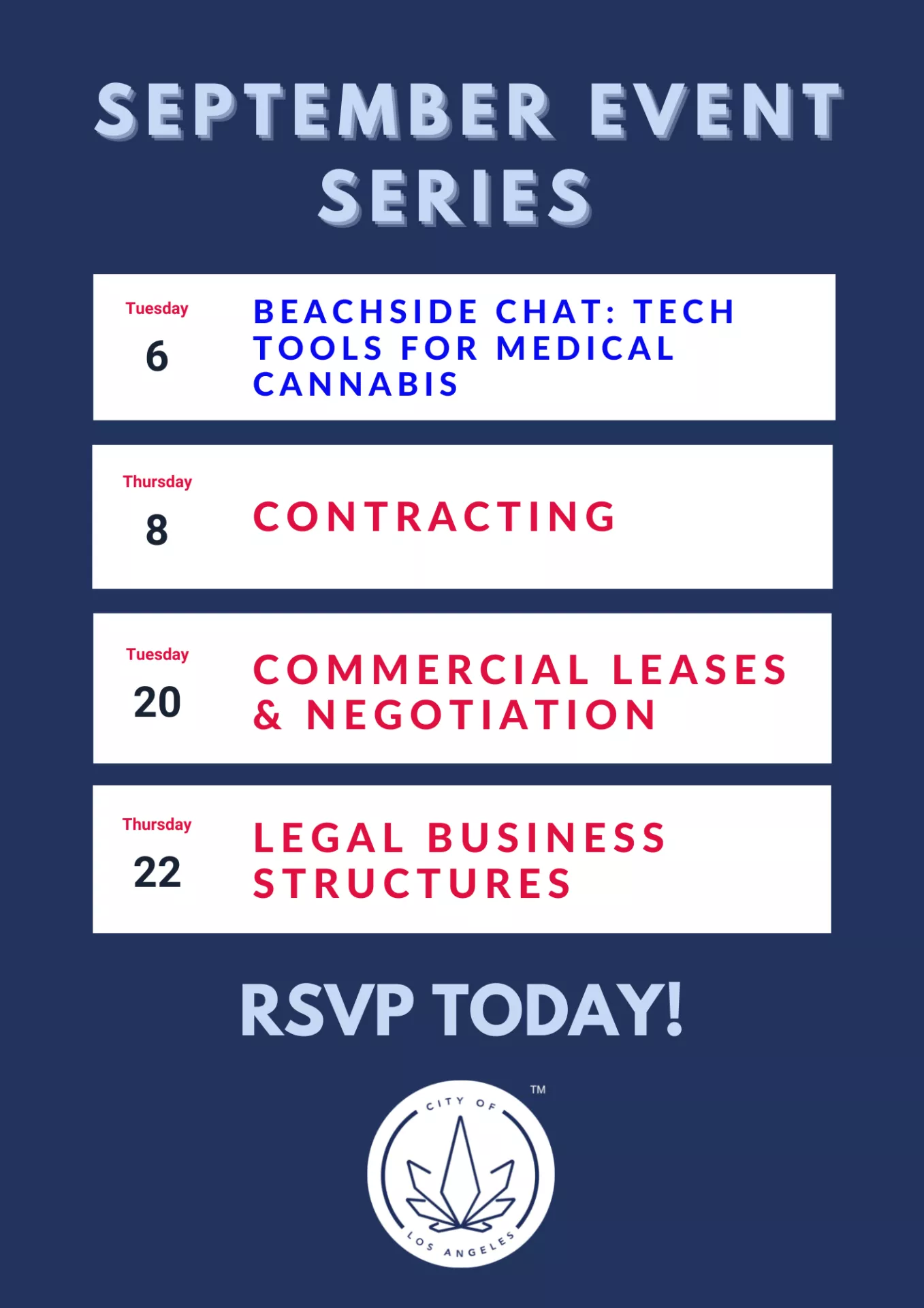 DCR is proud to offer cannabis entrepreneurs three  webinars with subject-matter experts on topics that are vital to a successful business: Contracting, Commercial Leases & Negotiation, and Legal Business Structure.
---
Free Coaching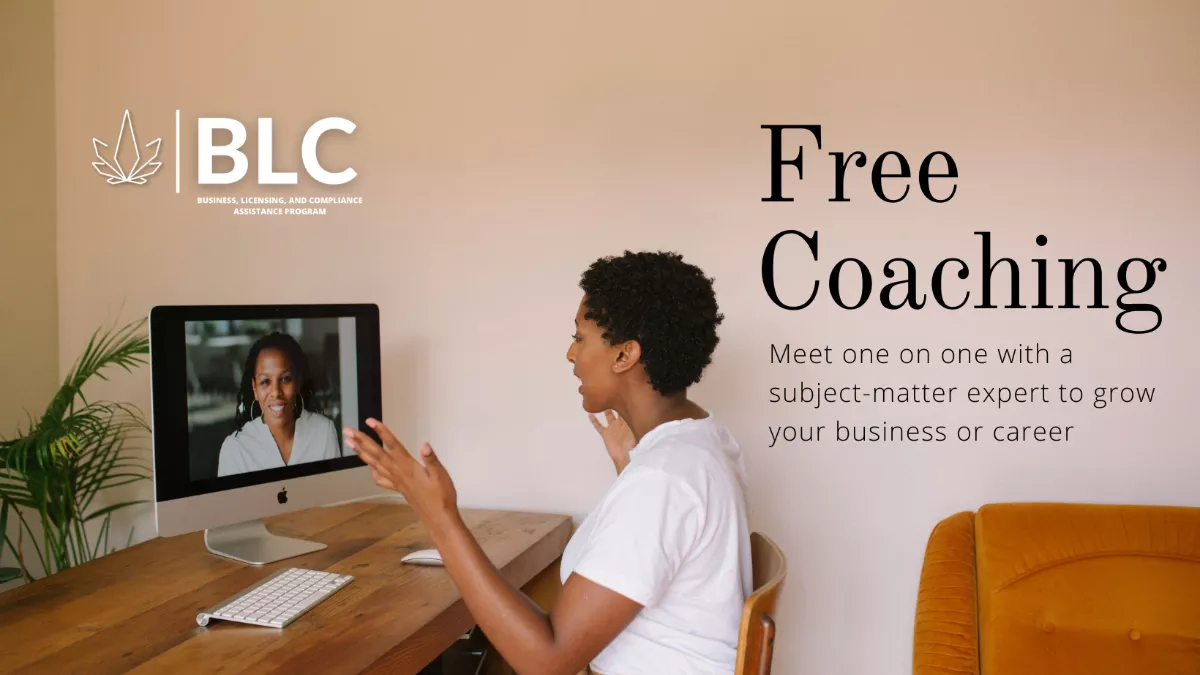 We are thrilled to offer over 300 hours of free business, professional, and workforce development coaching with subject-matter experts with a wide range of expertise. 
Coaching is available in the following business formation categories: 
For businesses that need specific expertise, please schedule a 15-Minute virtual assessment to determine the next steps and to find you the best subject-matter expert in the following categories:
Branding, marketing, security, risk analysis, and mitigation 
Cultivation - processing, supply chain strategy
Delivery - logistics, drivers, and dispatch
Manufacturing - formulations, sourcing, costing equipment,  supply chain
Distribution - logistics and track & trace compliance
Retail -  inventory supply chain, compliance, and customer relations
Workforce development and HR
Don't see the category of help you need on this list? Please take this short survey to help us help you!
For job seekers, please check out our free coaching opportunities: 
---
What is Coaching?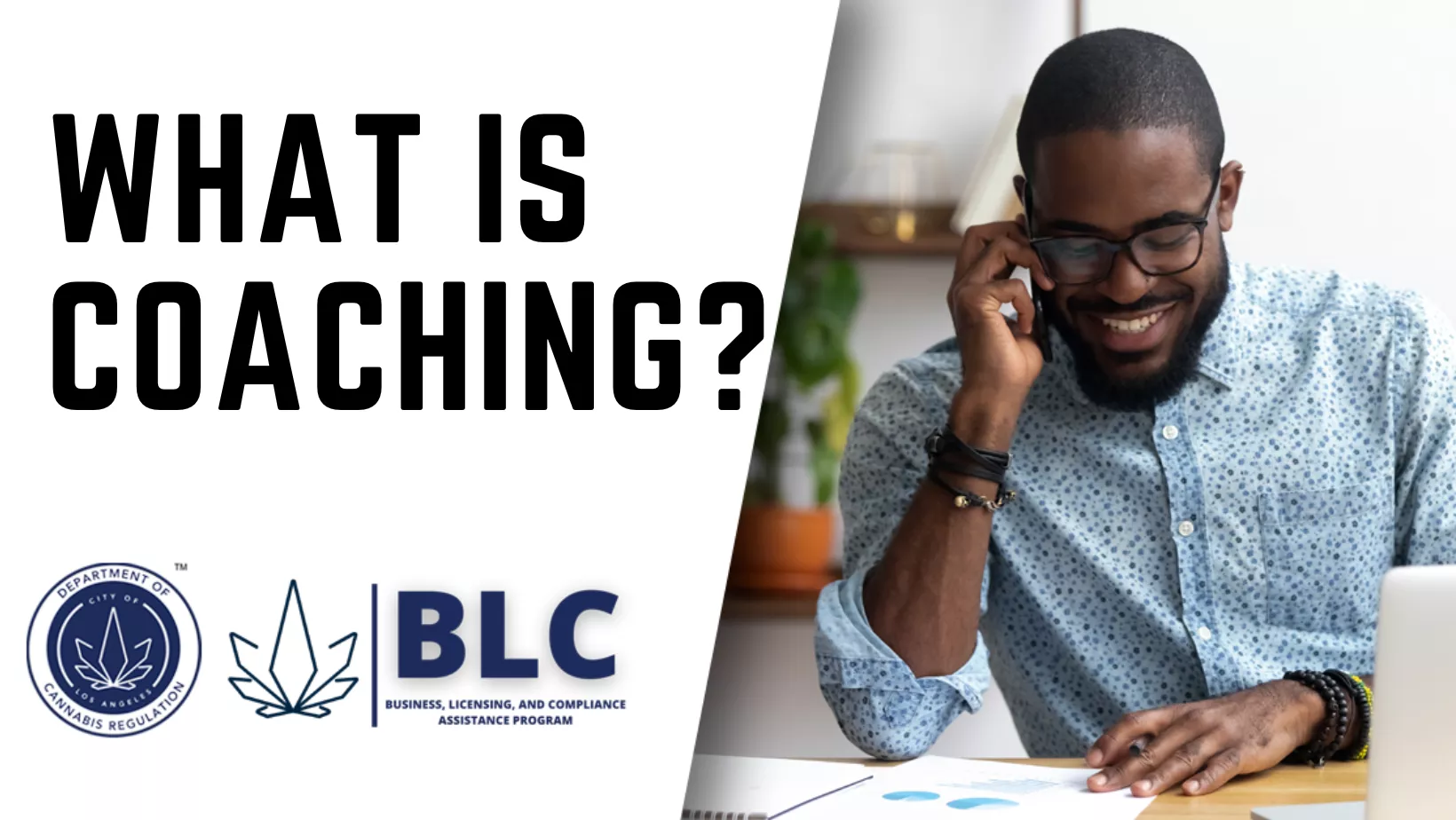 Coaching is professional consulting sponsored by DCR to help you in tough situations, develop strategic plans, and build your best team. 
They offer customized learning experiences tailored to your needs.
They work with you one-to-one, not with  a group of people.
They offer practical advice. 
They serve as guides to go from one level of competency to another (instead of offering instruction or teaching). 
Coaching occurs in the real world within the workplace. The coach's role is to facilitate learning, offer advice, and analyze the individual and business to identify weaknesses and strengths. Coaching is different for everyone. Please schedule a 15-Minute virtual assessment with a Guidance Counselor to get your personalized advice.  
---
Employer Toolkit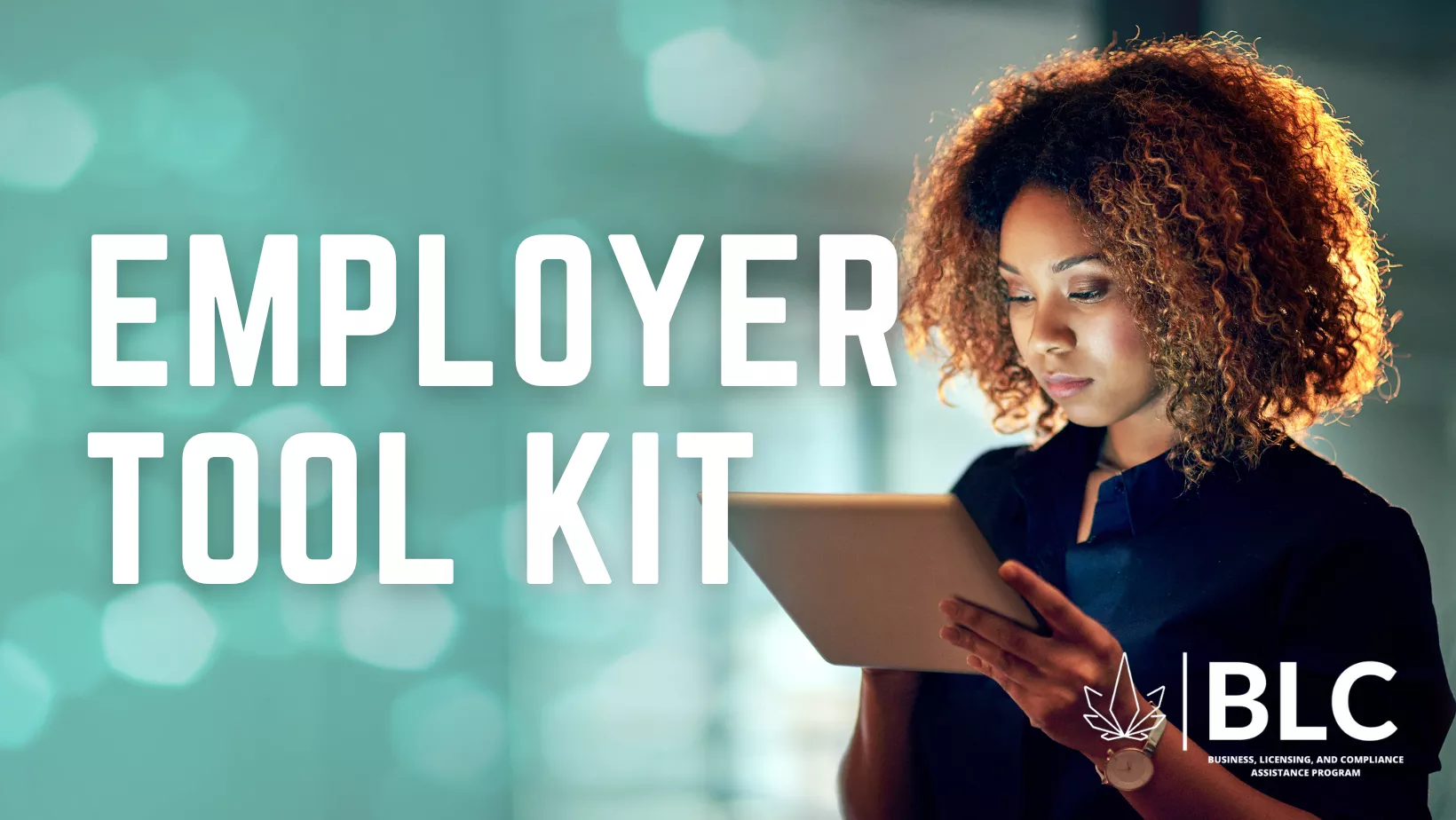 Check out the Employer Toolkit on DCR's Licensed Employer's Resources Page!
User Guide: Employer Hiring Toolkit
For your convenience, a guide of all of the employer assets included in this educational series is located in the City of Los Angeles Social Equity Program Shared Google Drive. The tools are arranged according to the "employee life cycle," which follows the entire process of finding, hiring, and eventually offboarding an employee. 
Templates & Checklists: 
An employee lifecycle begins with you posting a new position available at your company. Once you post your job announcement, you will go through a recruitment process to assess potential candidates. Once you have selected a candidate, you will need to onboard them to your company's policies and procedures and train them on the specifics of their position. 
Once a new employee is onboarded, you will need to document their performance and any disciplinary actions you may take during their employment. You will also want to work with your employees during their tenure at your company to advance their professional development by creating and executing a plan that grows their skills. 
Finally, all employees will eventually leave their positions. You will need to document this process called offboarding, which is the final component of an employee's lifecycle. 
Employee Lifecycle: Employer Requirements in California 
A single source for what YOU need to know about: 
Resources for hiring employees
Compliance
Reporting
Determining who is an employee vs. a contractor
Payroll Taxes
Responding to Unemployment Claims
Covid-19 Safety in the Workplace 
CA Regulatory Agency Information
---
What We're Consuming

​​Los Angeles County puts cannabis business tax measure on November ballot
---
DCR Job Corner

Workforce Wednesday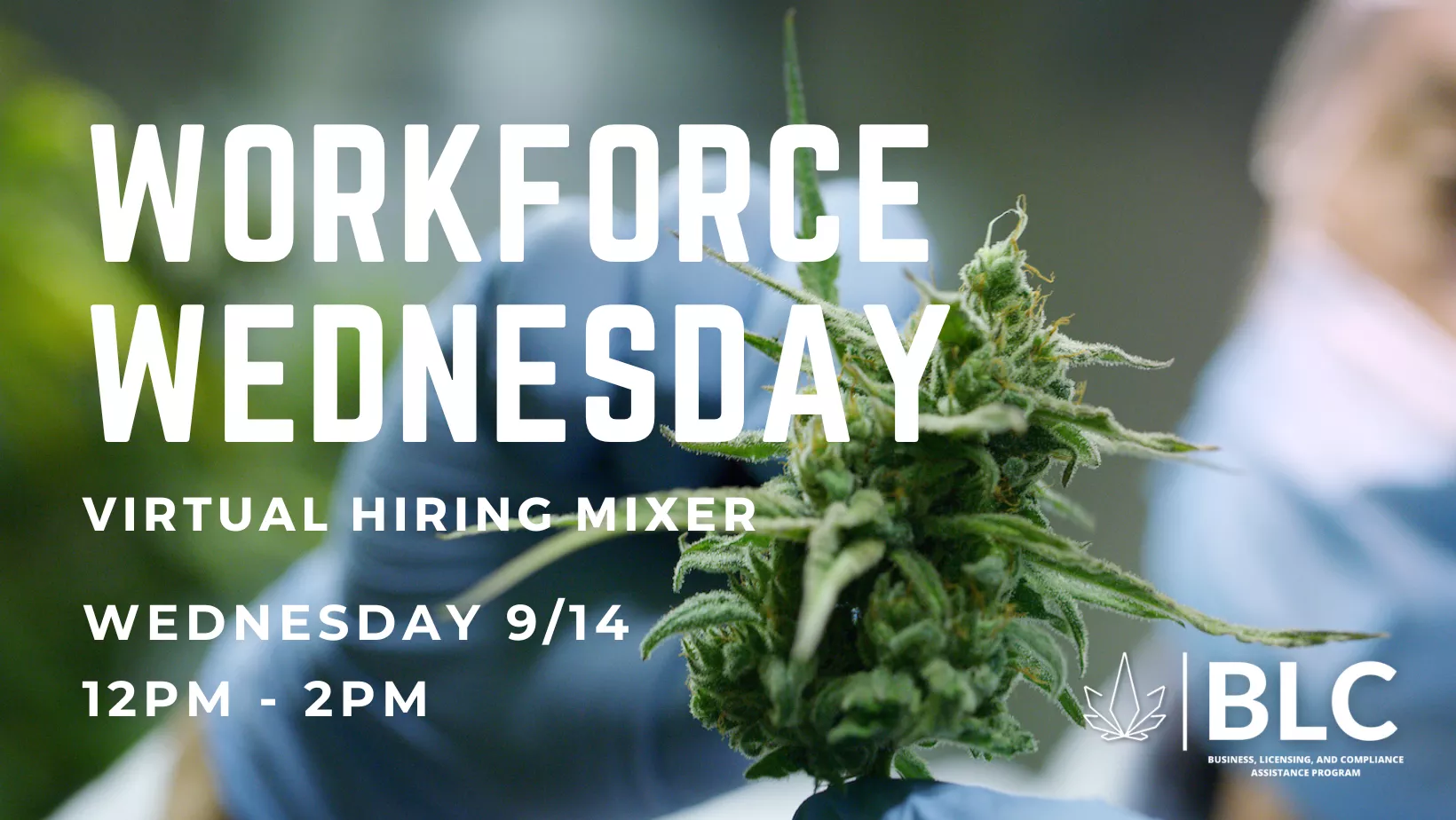 You are invited on September 14th, from 12 PM - 2 PM, to a live Virtual Hiring Mixer hosted by the DCR. Job seekers can visit your company booth, submit resumes and leave messages for you from Sept 9-16, 2022. Check your virtual booth for resumes and job seeker inquiries at your convenience.
Spotlight YOUR Company ethos and showcase open positions
Interact with job seekers from your office, on your schedule.
Schedule and conduct one-on-one virtual interviews virtually on your smartphone or computer.
Connect with quality job seekers looking for full and part-time, event-based, seasonal, and temporary work.
Experience and skill levels from entry-level to senior management.
This free virtual job mixer lets you connect with job seekers quickly and conveniently, eliminating the expense, inconvenience, and travel time associated with attending an in-person event.
If you are hiring or looking for talent, set up your virtual booth. Need help? Email laequity@oaksterdamuniversity.com.
For job seekers, please check out free coaching: 
---
Business to Business Mixer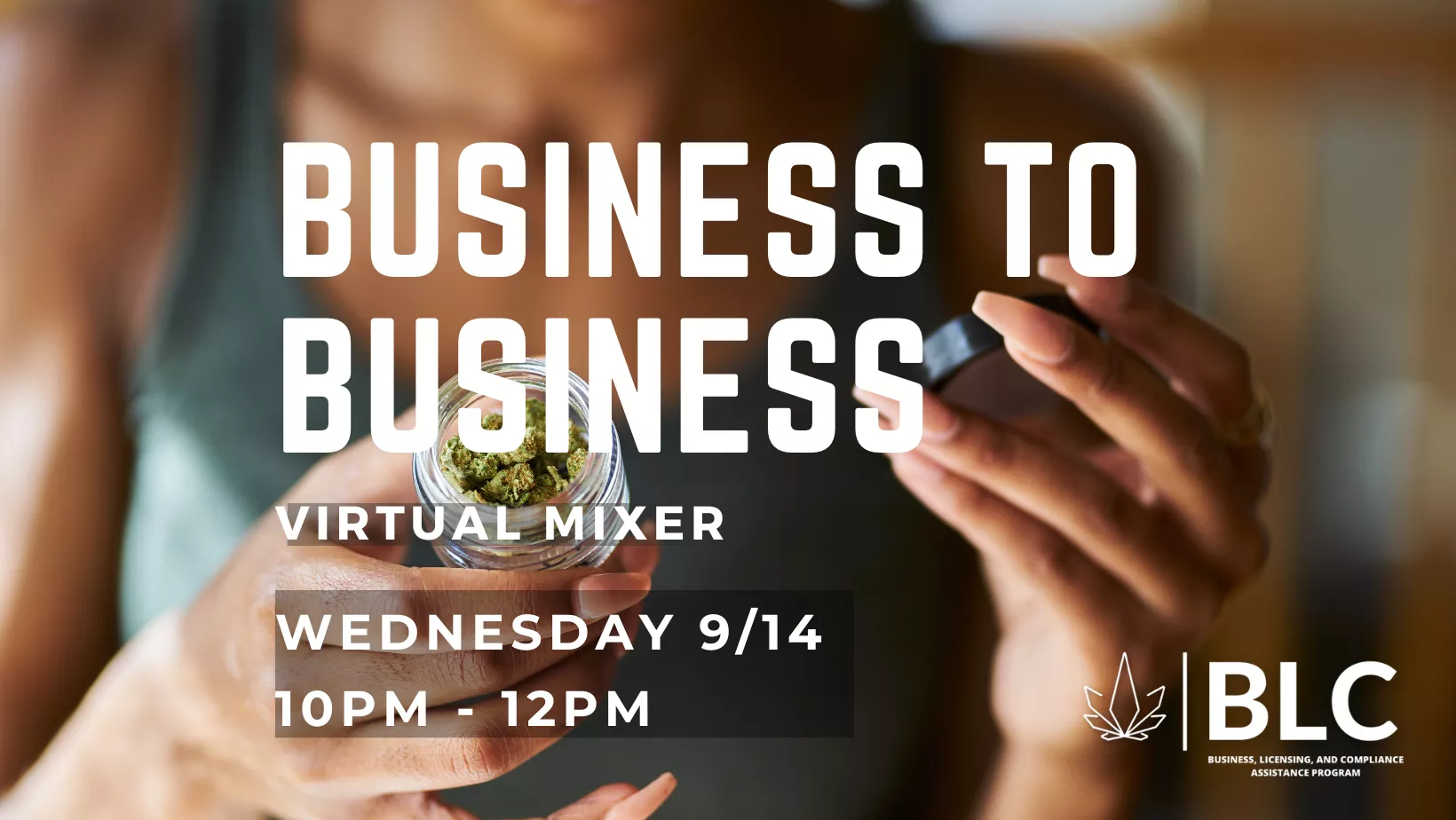 The Business to Business Mixer - Register Here to Network!
A free virtual event for ALL cannabis businesses in the City of Los Angeles are invited to showcase your business or services, to find business opportunities, or to share best practices, or network with other businesses in cannabis. Spotlight your company by creating your booth!
The mixer includes live interactive webinars and discussions with featured companies on distribution, business operations, and more. It also features an open discussion mixer session for companies to meet and network. To get your company featured, email LAequity@oaksterdamuniversity.com.
Live Supply Chain Virtual Networking Mixer - September 14th, 10 AM – 12 PM on Zoom.
10:00 AM - 10:30 AM - Keynote from Dr. Brown, information, and updates
10:30 AM - 10:45 AM – Q&A Business, Licensing, and Compliance Resources
10:45 AM – 11:00 AM – Featured Company – Introduction
11:00 AM – 11:30 AM – Panel discussion
11:30 AM – 12:00 PM – Open Networking Mixer for companies to introduce themselves
B2B Supply Chain Mixer - Register Here to attend.