Posted on 10/16/2020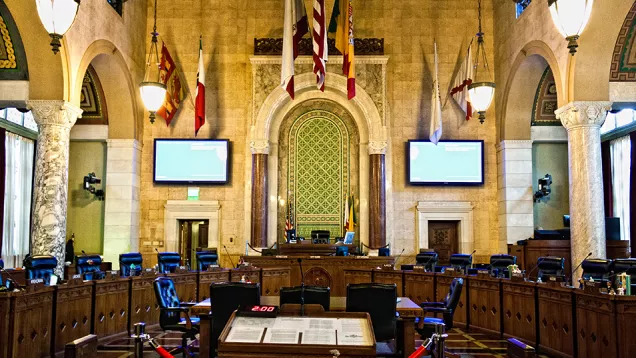 On Thursday, October 8, 2020, Executive Director Packer provided an Executive Director's report presentation during a special Cannabis Regulation Commission meeting. 
The report presentation provided an update regarding the status of the City's cannabis licensing and Social Equity Program, including a summary of activities since the last meeting of the Cannabis Regulation Commission and updates on the following: 
Phase 1 and Phase 2 renewal application processing; 
Phase 3 Retail Round 1 application processing; 
Phase 3 delivery, distribution, non-volatile manufacturing and testing application processing; and
Public convenience or necessity (PCN) requests.
The Executive Director's report presentation included tutorial videos* about using DCR's Licensing Portal for the Annual Renewal Procedure, the Pre-Application Procedure, the Temporary Approval Procedure, and Public Convenience or Necessity (PCN) requests. 
To view these videos*, please open the Executive Director's report presentation or visit the Apply for a License page on the website. 
*All videos and resources on DCR's website are for informational or guidance purposes only and may be updated from time to time as information becomes available. The information contained in these videos, forms and other resources is subject to change without notice, and does not replace or supersede the requirements contained in the Los Angeles Municipal Code or the Rules and Regulations. DCR encourages all applicants to conduct their own due diligence and seek legal or business advice if necessary.