Posted on 11/02/2023
Happy Thanksgiving from DCR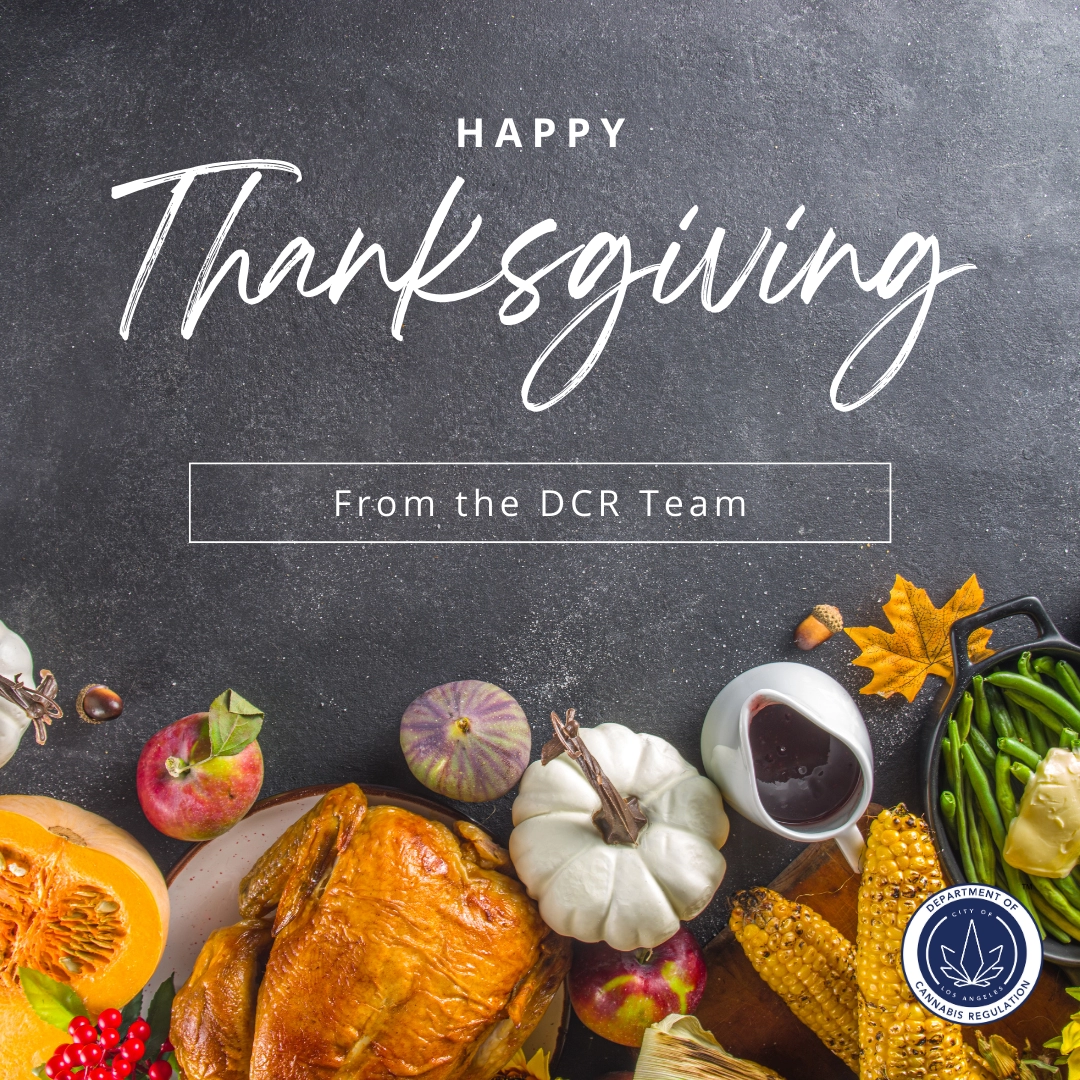 The Department of Cannabis Regulation (DCR) and the Social Equity Program (SEP) wish all Social Equity Individual Applicants (SEIAs), licensees, operators, and entrepreneurs a wonderful Thanksgiving filled with friends, family, and great food.
In observance of the Thanksgiving Holiday, DCR will be closed Thursday, November 23 - Friday, November 24.
---
Happy Native American Heritage Month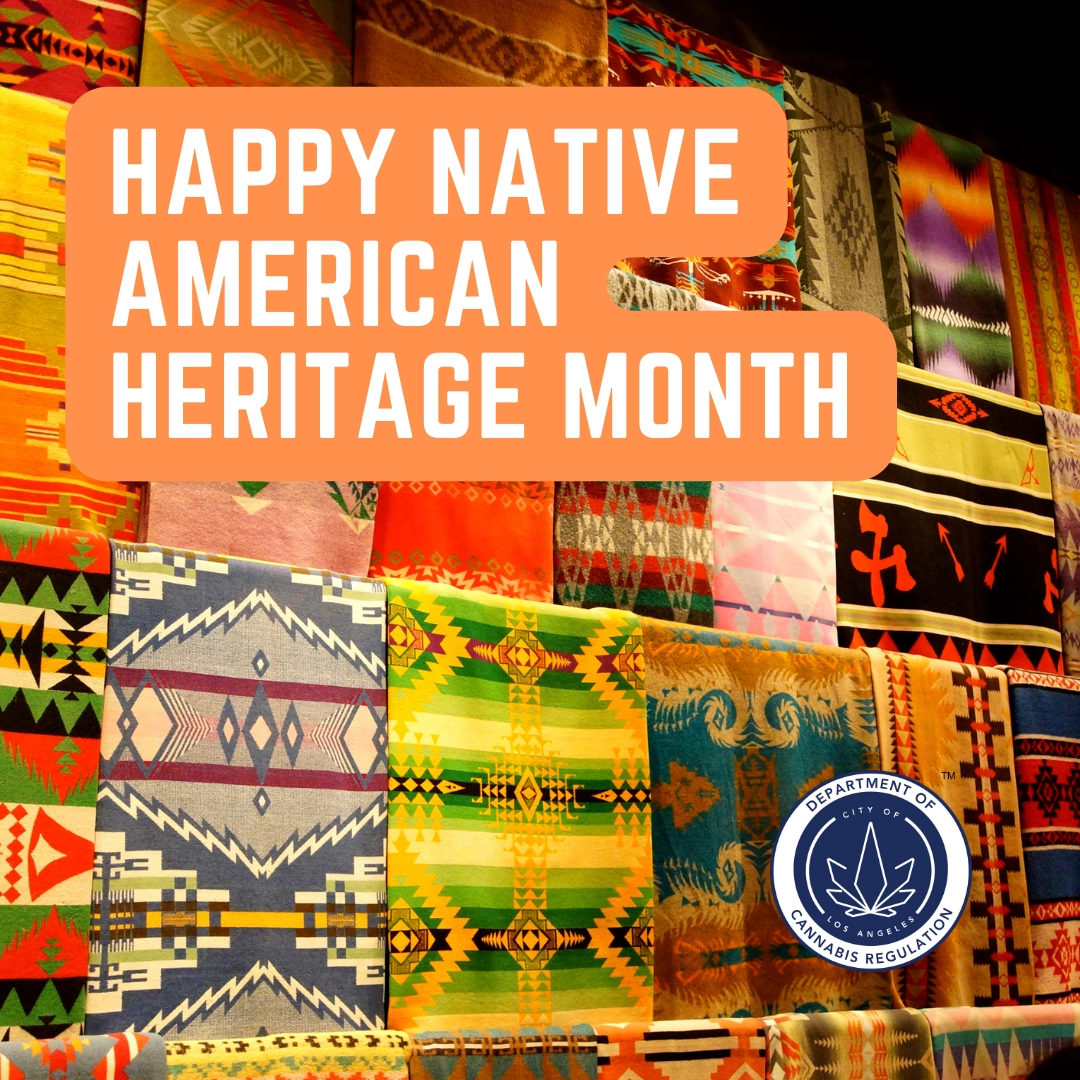 The Department of Cannabis Regulation celebrates Native American Heritage Month. We acknowledge the rich and diverse cultures, traditions, histories, dignity, and contributions of Native Americans. The Social Equity Program is dedicated to ensuring that Native Americans share in the creation of generational wealth through equal access to cannabis entrepreneurship.
Los Angeles is home to more than 200 tribes and has the second-largest Native American population in the United States. Angelenos reside on land still inhabited and cared for by the Tongva, Tataviam, Serrano, Kizh, and Chumash Peoples and we honor and pay respect to their elders and descendants─past, present, and emerging.
Native Americans in the Cannabis Culture
Native Americans have a historical connection with cannabis. While not all tribes participated, cannabis played a role in rituals and daily life for various purposes, such as diplomacy in ceremonial pipes and making hemp-based products like ropes and clothing. Some Native Americans saw cannabis as helpful for maintaining one's psychological health, integrating its use in daily meditation practices, and standard rituals. Today, consumers can support the Native Americans that continue to be trailblazers in the cannabis industry.
8 Indigenous Brands to Support
---
Q & A Virtual Lunch Hour

Get your questions ready! The next installment of the Q&A Virtual Lunch with Assistant Executive Director Jason Killeen is Wednesday November 8th at 12:00 PM. This is a great opportunity to ask Jason your licensing questions!
---
Legislative Update: Over 14 New Cannabis Bills Signed into Law by Governor Newsom

A huge win for the cannabis industry was the signing of Senator Steven Bradford's SB 51, which will allow people who qualify as social equity business applicants to continue to apply for and renew provisional retailer licenses through January 2031.
The California Department of Cannabis Control (DCC) stopped accepting provisional licenses for all business types this summer, but because ongoing challenges associated with obtaining an annual license persist, this measure creates a narrow extension that applies specifically to equity applicants seeking retail licenses.
Check out the full list of New Laws HERE
---
Participate in the Local Demographic Licensee and Applicant Survey

Please take a minute and complete this brief survey questionnaire so Los Angeles commercial cannabis applicants and licensees can continue to benefit from California state funding at the Governor's Office of Business and Economic Development (GO-Biz).
Prior DCR-SEP fee waivers and the recent SEED Rental Assistance Program were funded by GO-Biz.
---
BLC Spotlight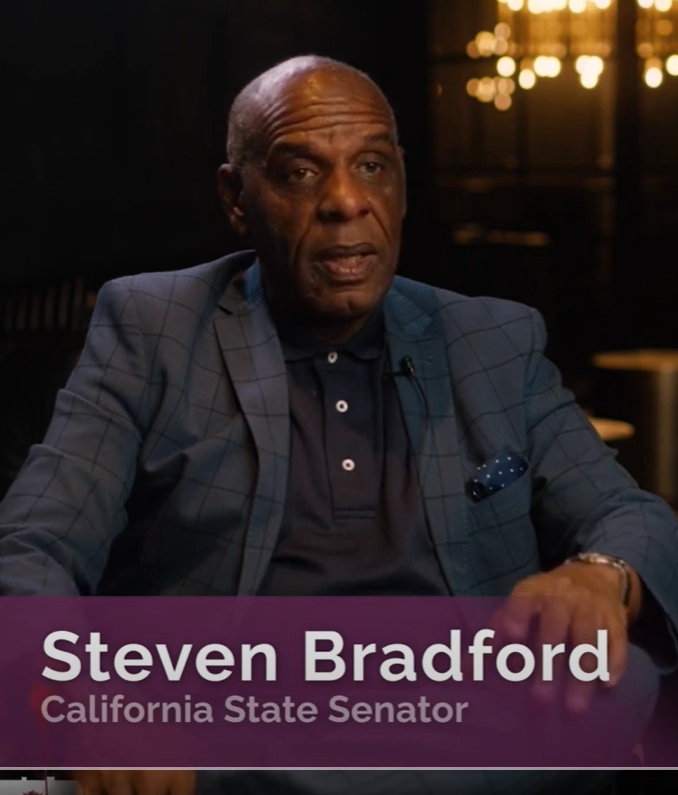 Click to hear a DCR exclusive interview from cannabis legislator advocate and author of SB 51, State Senator Steven Bradford (D-Gardena). Signed earlier this month by Governor Newsom, SB 51 allows the Department of Cannabis Control (DCC) to issue provisional licenses for local cannabis retail equity applicants thereby promoting greater diversity in California's cannabis industry.
---
Pro Bono - Low Bono Legal Services

All Social Equity Individual Applicants who have passed the Pre-Application stage are now eligible to apply for Pro Bono - Low Bono Legal Services offered by the DCR Social Equity Program in partnership with the Los Angeles County Bar Association (LACBA).
Access to affordable legal services continues to be a major barrier for the Social Equity community. It is critical that Social Equity Individual Applicants and licensees seek and obtain legal counsel early to avoid predatory practices, pitfalls, and mistakes. Applicants can apply to receive up to 40 hours of legal services: 10 hours of free pro bono assistance and 30 hours of low bono assistance for $35 per hour.
---
Try the FREE Learning Management System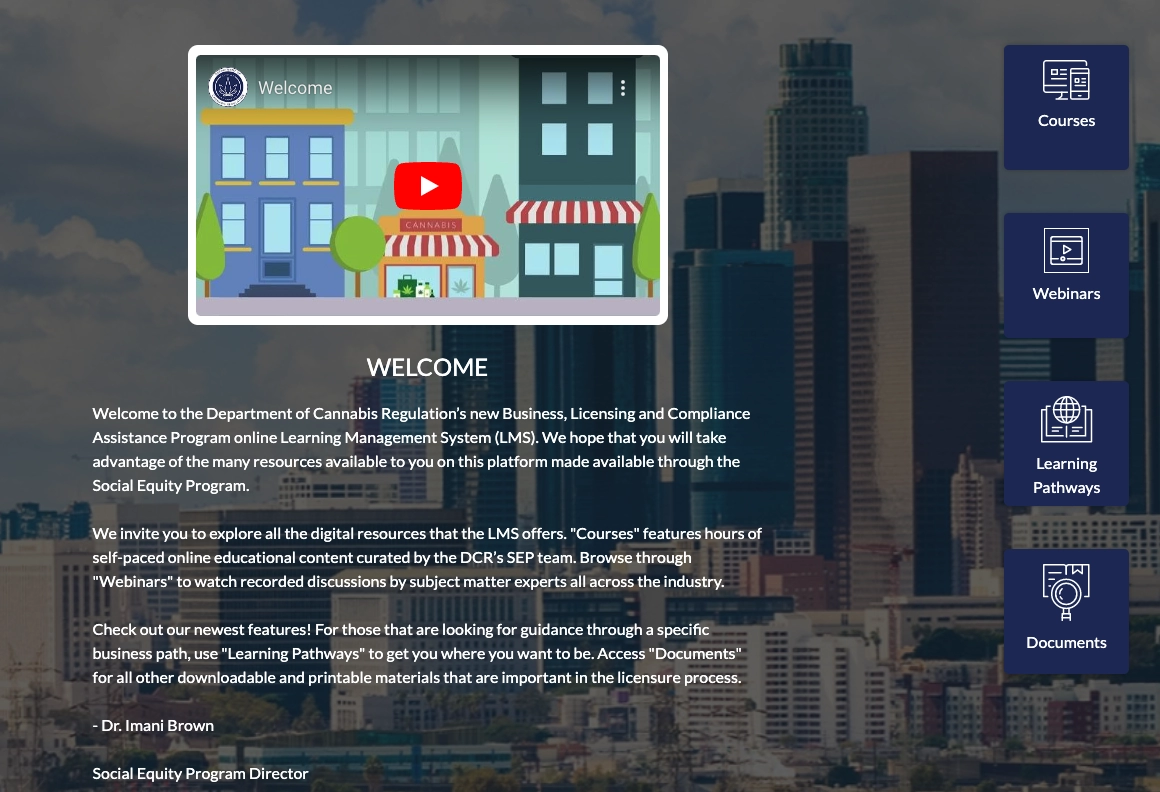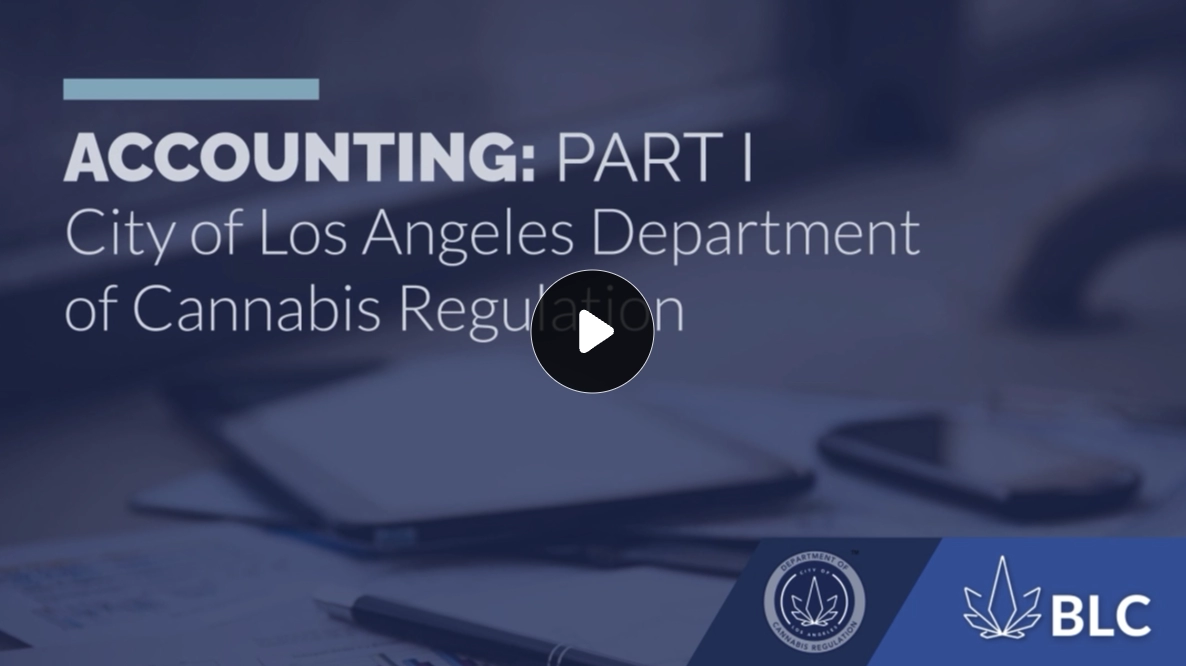 As part of the BLC Assistance Program, this online Learning Management System (LMS) provides you with over 160 hours of self-paced educational content on key topics to assist with standing up your business and staying in compliance.
If you are accessing the LMS system for the first time, please log in using the email address linked to your DCR Accela Account and use "Password1". If you are having difficulty logging into the LMS, contact us at dcr.sep@lacity.org
---
---
2024 Renewals
---

Get the latest cannabis news from around the country.
News
---

---

Thank you for reading our monthly CannaDispatch newsletter, designed to provide timely and useful information about DCR-SEP news, services, and resources for the Los Angeles Social Equity community, SEIAs, licensees and operators.
If you have suggestions for future newsletter topics, please email us at dcr.sep@lacity.org. The DCR public counter is open Tuesday and Wednesday from 10:00 AM to 3:00 PM at 221 N. Figueroa St, Suite 1245, Los Angeles, CA 90012. Call (213) 978-0738 to speak with a DCR representative.